Residential & Commercial
Sealcoating Throughout CT
Over 50 Years of Experience in the Industry!
We at Arrow Sealcoating and Paving not only offer high quality Sealcoating services, we make the product.
By choosing us, you not only get the same or even better pricing as our competitors but also gain access to a higher quality product. This is made possible because we proudly manufacture our own products, ensuring exceptional standards and cutting out unnecessary costs. Make the smart choice and enjoy the advantages of our top-notch sealcoating services, all while enjoying a competitive price point. Arrow Sealcoating offers the most sustainable services in the state of Connecticut.
Experience the difference with our product that is 95% odorless, setting it apart from other tar products in the market. We understand that some individuals hesitate to seal coat their homes or businesses due to the strong odors associated with traditional options. That's why we have developed a solution that is nearly odorless, ensuring a more pleasant experience for our customers. Say goodbye to unpleasant smells and embrace the convenience of our almost odorless product.
Residential & Commercial Asphalt Sealcoating
Get a FREE Estimate
Sealcoating & Driveway Maintenance, Shoreline CT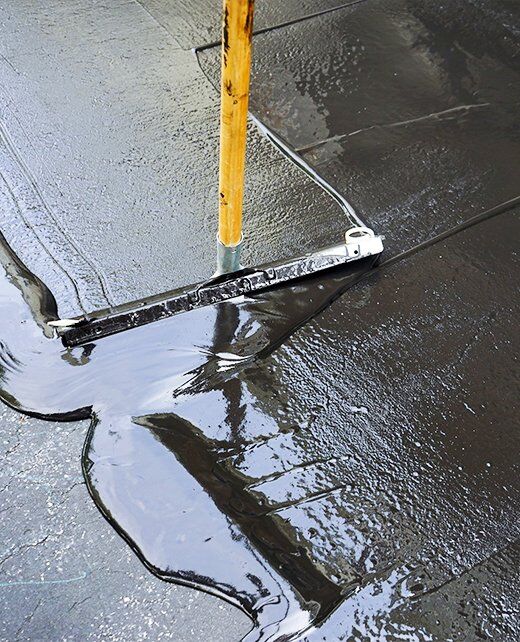 We have a strict manufacturing process and testing facility that develops sealers and crack-fillers exceeding today's industry standards. We use an environmentally-friendly process to manufacture a non-coal tar based and non-asphalt emulsion based sealer resulting in a more eco-friendly product.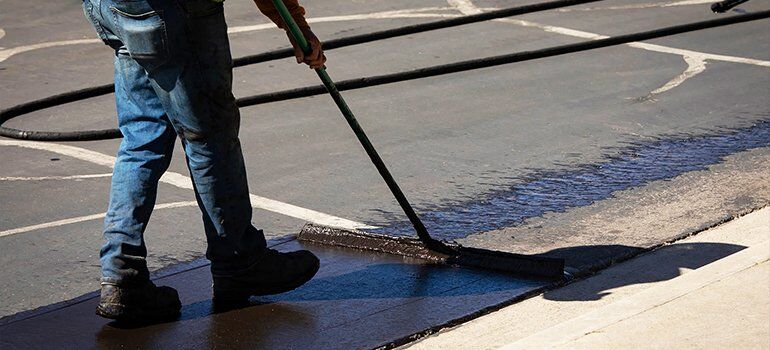 Cracks in the asphalt surface can allow water to penetrate, leading to further damage and deterioration. Crack filling involves filling in cracks with specialized asphalt crack sealant to prevent water infiltration and further pavement degradation.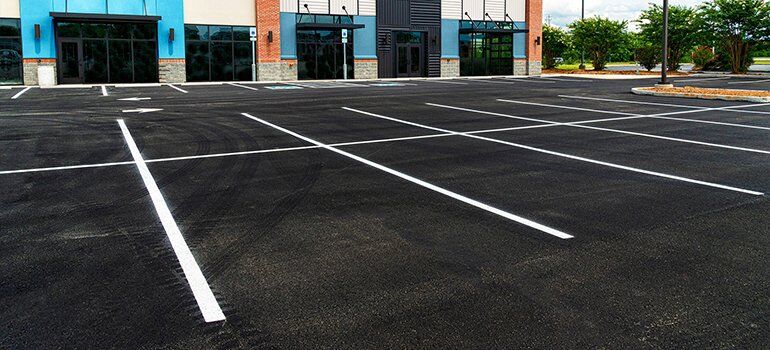 Line striping is the process of applying fresh paint or thermoplastic markings to delineate parking spaces, traffic lanes, and other markings on the pavement. It helps with traffic flow, safety, and aesthetics.
Arrow Paving has over 50 years of experience in asphalt seal coating and maintenance. Hire our friendly staff today for fast and affordable services!

These people did an incredible job, I highly recommend. I reached out to them, they promptly provided a quote, we agreed on a price and day to start the job, they showed up and did the job as agreed- the whole experience was excellent. The driveway is perfect.

I had my 20+ year old driveway repaired by Arrow Paving and Sealcoating. They arrived on time first added a small extension to my new back door entrance. Then fixed all the cracks repaired the spots that were deteriorated resealed the entire drive. The work was neat and on time. Not the cheapest estimate I received but I always go by reputation not by price. All in all a great deal for a great job.

Joseph Comeroski
2023-04-17

Ive used arrow to Pave, Patch and just recently, crack fill and seal 2 lots. The price was fair and the work was done on time and professional. I highly recomend them.
They did an amazing job putting in our new driveway. This is A very experienced company and know exactly what they are doing due to experience. They were amazingly fast too. I had gotten quotes from four different paving companies prices were all over the map. Arrow was the most reasonable and told me exactly what I needed done to achieve the perfect driveway for us.

Absolutely amazing service and job well done. I couldn't ask for a more responsive and hard working team. They showed up exactly when they said, went above and beyond on their work.